Onsite Event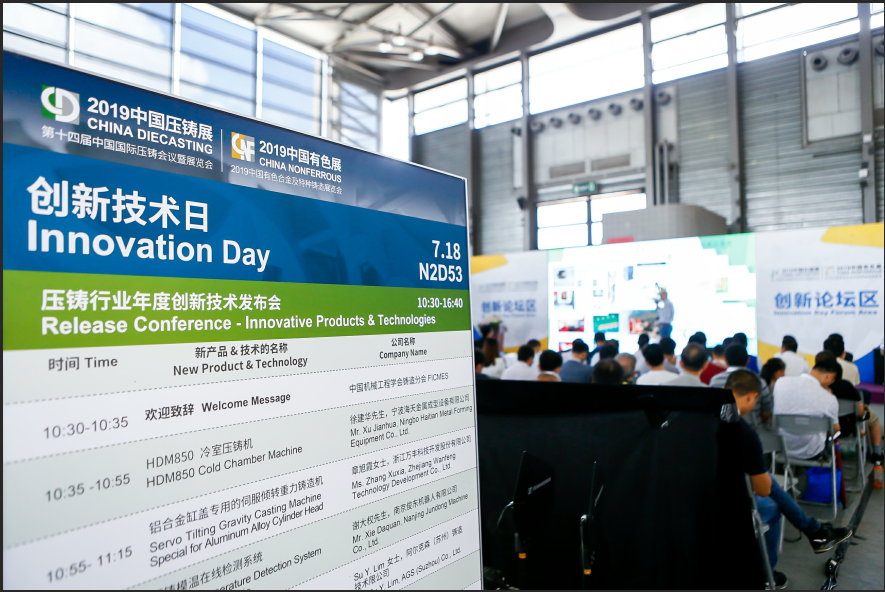 Innovation Day
In the circumstance of "Green & Energy-saving" trend of manufacturing, die casting industry in China has stepped into an era of innovation and rapid development. Two-day technical speeches given by the annual prestigious products which focus on "Die Casting Industry Digital Plant" and "Die Casting Innovation Solution" with the themes of Green, Innovation, Intelligent.


1. "2019 Die Casting Innovative Technology Competition" - Award the top honor of FICMES "Die Casting Innovation Award of the Year "!
Jointly launched by FICMES (Foundry Institution of Chinese Mechanical Engineering Society) and the well-known industry media "Die-casting Weekly", the event "2019 Die Casting Innovative Technology Competition" aims to encourage die casting enterprises to make technological innovation and master core technologies, enhance the competitiveness of enterprises and promote technological progress in the industry. The activity is targeted at the upstream and downstream enterprises of the die casting industry chain. The objects includeinnovative products, technologies, materials, processes, applications, and etc. (Collectively referred to as "Innovative technologies").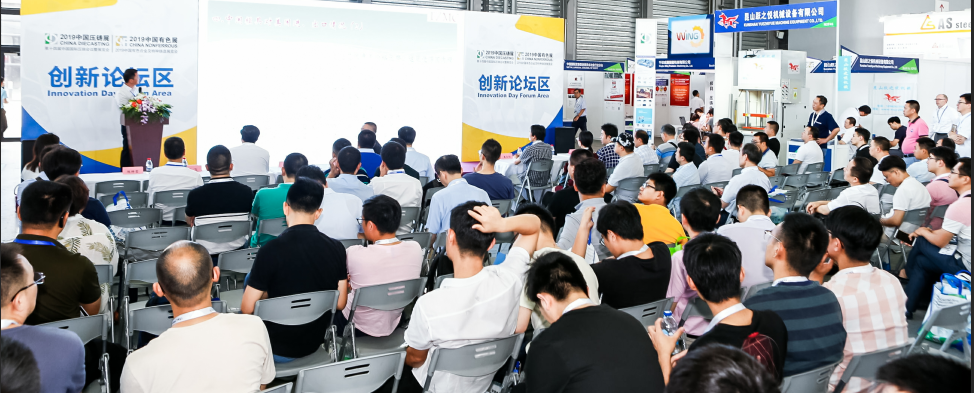 Your personal contact:
NürnbergMesse China Co., Ltd.
Mr. Tony Zhuang
Tel: +86 21-60361215
Email: tony.zhuang@nm-china.com.cn