About Congress


Industry upgrading with innovative technology

With lightweight, new energy, 5G, new infrastructure, high-end consumer market has put forward higher requirements for die-casting products. How to improve the enterprise technical level? Howto achieve lean management? How to cooperate with end-user market? These will become the key factors for the high-quality development of the industry.

Once again DIE CASTING CONGRESS will be held in 2021, the congress will cover all topics of the die casting industry including product development and integrated computational materials engineering, development and application of alloy material, high-end mold making technology, advanced process and innovative technology, intelligent manufacturing and lean management, die casting equipment and integration technology, to get through the transformation and upgrading period of die casting industry together.

DIE CASTING CONGRESS 2021 will maintain a high level of professionalism and will provide an invaluable opportunity to network and exchange ideas.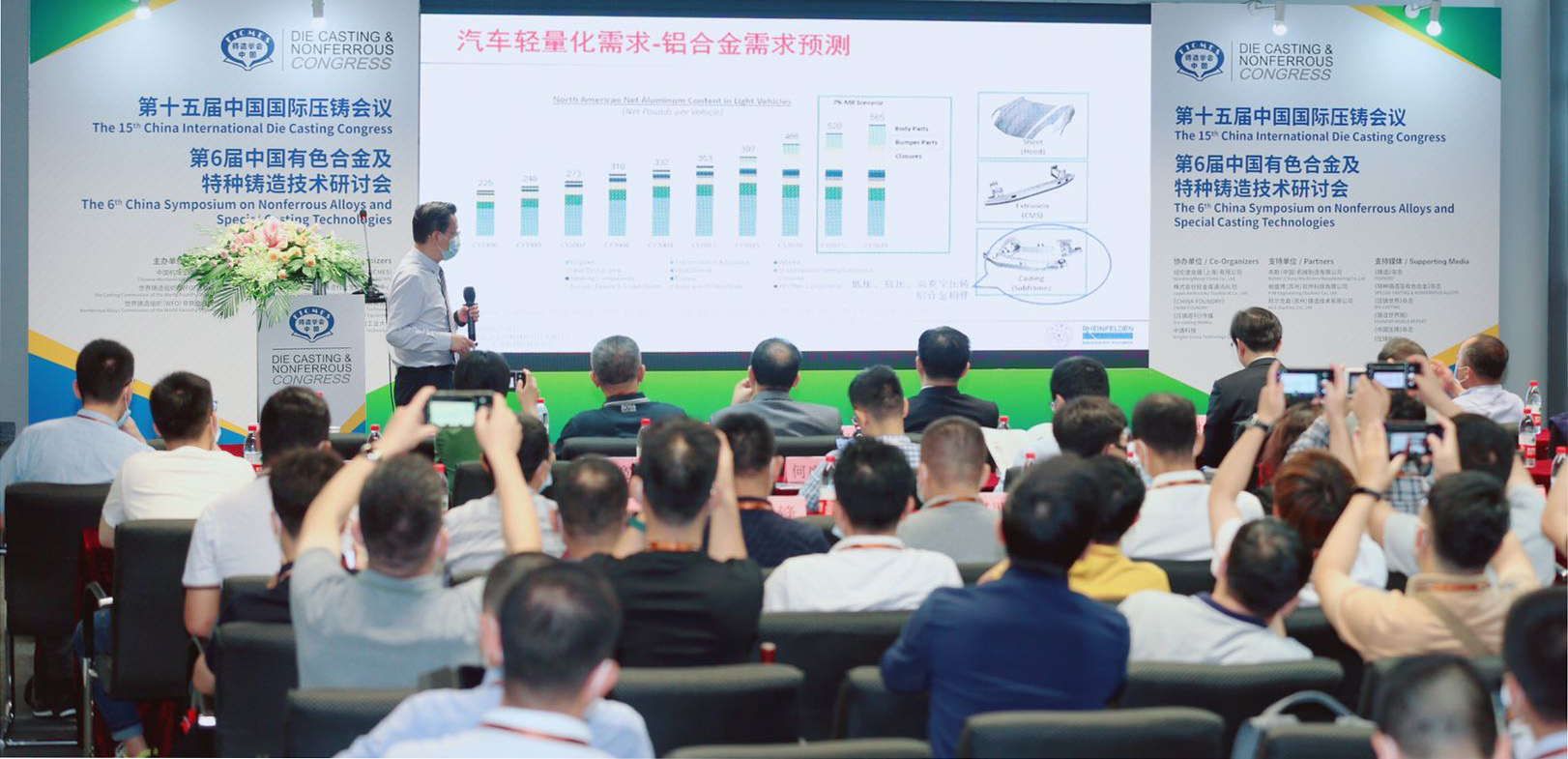 News & Events


Call for Papers—The 16th China International Die Casting Congress

11-26





Sponsors
Chinese Mechanical Engineering Society (CMES)
Die Casting Commission of the World Foundry Organization


China Foundry Productivity Promotion Center



Organizers
Foundry Institution of Chinese Mechanical Engineering Society(FICMES)
State Key Laboratory of Light Alloy Casting Technology for High-end Equipment
Shenyang Zhongzhu Foundry Productivity Promotion Center Co., Ltd.
Co-Organizers
Support Media
Contact for Registration
You Yi (Ms.)
Tel: +86 24 25855793
Email: youyi@foundrynations.com
Contact for Sponsorship
Email: lmt@foundrynations.com