Press release
CHINA DIECASTING,five reasons why it is worth to be a part of the next success story.
The leading show for the die casting market in Asia will be held from12 – 14 July 2016in Shanghai New International Expo Centre.
Five reasonswhy it is worth to be a part of the next success story:
1) An international platform in the Chinese market
The exhibition will reach 23,000 sqm, covering two halls in Shanghai New International Expo Centre (SNIEC) and gather around 300 exhibitors from 16 countries and regions. With a 40% international participation, the exhibition is a real international platform for the die casting players to get together.
2) One-stop purchasingplace for end users
Focusing on display the whole supply chain of die casting, the exhibition will provide an one-stop purchasing place for around 10,000 trade visitors from different industry sectors (e.g. automotive industry, electronics, electrical appliance and mechanical and electronical instrument etc.).
3) Various onsite events providing more value to visitors
A variety of on-site events will take place to attract the attention from sales, purchasers and engineers, such as match-making events, technical seminars and competition events. The diverse platforms will make your visits more efficient and valuable.
4) Latest technologies and visions will be exchanged on concurrent forum
The"2016 China Nonferrous Alloys and Special Casting Development Forum" will take place from July 9 to 11 in Holiday Inn Shanghai Jiuxiu. With 4 parallel sessions, the latest technologies, ideas and visions will be changed between industry experts. It's acknowledged as the most high-ending industry forum in the Chinese die casting market.
5) Concurrent events complete your visit
Parallel to CHINA DIECASTING the ALUMINIUM CHINA 2016 the professional trading, sourcing, networking and branding platform for the complete aluminium industry chain will be held in SNIEC. Make your stay perfect and visit both trade fairs with only one ticket.
Must-Participate Events and highlights of the program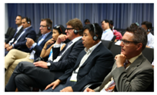 The "2016 Sino-Foreign Die Casting Development Forum" on the 11th July 2016 will discuss recent topics related to the die casting industry worldwide. Experts from associations like CEMAFON, ALUCAST and FICMES will present the latest development of the markets and CEOs from international companies like DGS (Switzerland) or Maximum Mold (USA) will share their experiences and discuss important issues. The event is moderated by the internationally known expert Thomas Fritsch (Foundry-Planet).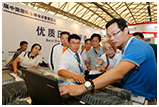 The"Best Die Casting Competition", which is one of the most important events held concurrently with CHINA DIECASTING 2016, has raised its flag to the whole industry. 44 die casters have already applied with 93 casting products will join the event to present and compete the best die casting parts.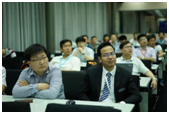 The"11th China International Die Casting Congress"has developed to a high level specialty event by international recognition. Topics cover technical progress, product development, industry communication and cooperation in all aspects of die castingby 10 successive sessions.
-----------------------------------------------------------------------------------------------
The "4th Automotive Lightweight Supply-Chain Symposium" to be focused on automotive light weighting, supply / process chain and procurement management, organized by AluMag will also take place in the leading days to CHINA INTERNATIONAL DIECASTING. Listen and interchange with executive speakers and delegates from BMW, Changan, Chery, GM, Jaguar Land Rover and from the aluminium, magnesium, steel & composite industry.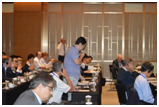 ---------------------------------------------------------------------------------------------
Visitors' registration is now open
Pre-register online and receiving more benefits:
l Fast access to the show
l Free catalogue