Press release
Early Bird Booth Discount of the Grand Die Casting Annual Event in July Shanghai is About to Expire,
Covering the whole industry value chain, and integrating die casting new materials, new products and new technologies, the largest die casting event in Asia, CHINA DIECASTING together with CHINA NONFERROUS develops further to the global exchange platform, which meets the all-round demand of exhibitors and visitors, as well as leads the pioneering trend of Chinese die casting and nonferrous casting industry. CHINA DIECASTING 2019 and CHINA NONFERROUS 2019 will be held on
July 17th-19th, 2019
at the
Hall N1-N3 of Shanghai New International Expo Center (SNIEC).
With an exhibition area of 36,900 sqm, the show expects around 500 well-known die casting enterprises and 20,000 trade visitors from home and abroad to display and exchange on the same stage.
70% of the booth space has been sold out
Around 300 new and old exhibitors from the whole die casting value chain rushed to book the booth in the past months. Up to now, 70% of the hall N1-N3 of Shanghai New International Expo Center (SNIEC) has been sold out! There are more potential exhibitors, who are ready to impress the industry at the Shanghai event in July, lining up to select their favorite booths.

The red area has been sold!
New brands are making their debuts at CHINA DIECASTING 2019
Thanks to its large scale, full brands, innovative activities, and high professional organization, CHINA DIECASTING has won the high loyalty of the old exhibitors every year, the recovery rate of old customer's is over 80%. In addition, new exhibitors are making their debuts in the endless stream, injecting new vitality and inspiration into the exhibition. New brands such as
Vesuvius Foundry Technology, COPROMEC DIE CASTING, Sijin Intelligent Forming Equipment, Chongqing Shengyuan Mould Manufacturing, FISA ASIA PACIFIC, Shandong Kaitai Group, Skylink Fluid Technology, SIC Marking (Shanghai), Jiangsu JiaChen Die Casting Machine Manufacturing
conformed to join CHINA DIECASTING 2019 and CHINA NONFERROUS 2019!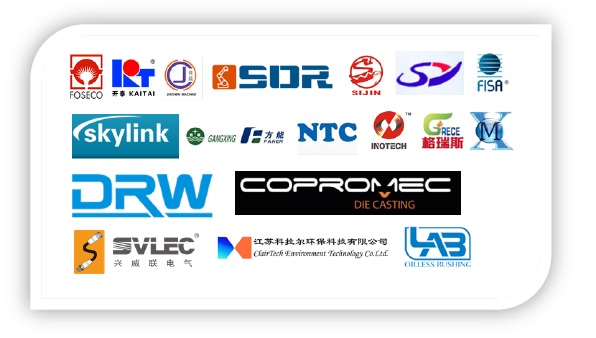 Overseas die casting brands and top technologies look forward to connecting with Chinese market
Chinese die casting industry plays a pivotal role in the world, and its huge manufacturing and consumer markets are attracting worldwide attention. In the past 20 years, China has developed into a large die casting country with a complete die casting industry chain and a relatively developed die casting industrial zone. The huge market potential and opportunities of the industrial transformation are attracting overseas die casting companies to pay attention to Chinese die casting market. Up to now, exhibitors from 14 countries and regions have confirmed their presence. They will lead the top products and technologies to CHINA DIECASTING 2019 and CHINA NONFERROUS 2019, and look forward to connecting with the Chinese die casting market to create an exciting spark!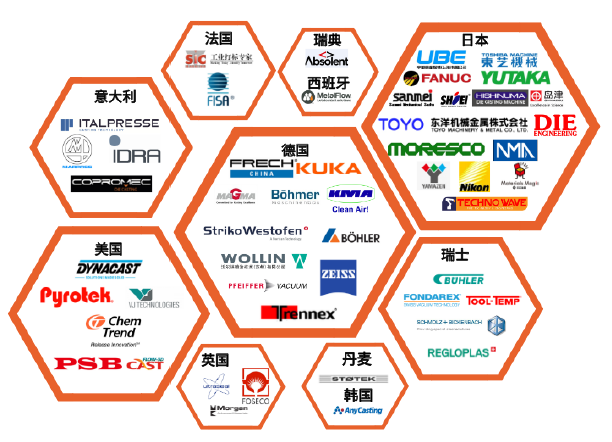 Pavilion of Japan
As an industrial power, Japanese technology in the field of die casting is also at the world's leading level. Due to the excellent development of the Japanese automobile industry and the development of IT technology, Japanese casting technology has been further developed. Pavilion of Japan brings more than 30 well-known die casting companies to CHINA DIECASTING every year to showcase the most advanced die casting technology and products in Japan today. Besides, the onsite activity "Japanese Die Casting Display Area" focuses on the Japanese high-end production level of die casting parts.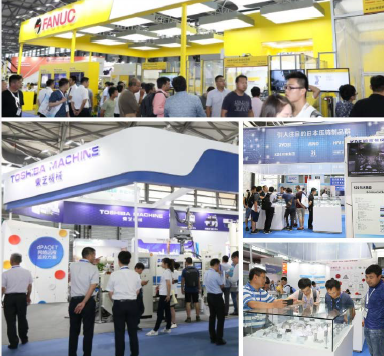 EUROGUSS CHINA Pavilion
In 2019, the organizer teamed up with NürnbergMesse Group to build the EUROGUSS CHINA pavilion for the first time. Exquisite booth construction, active communication atmosphere and comprehensive VIP service are attracting international first-class enterprises to rush into the exhibition group. Efficiently connect Chinese users and develop the Chinese market, starting from here! Held in the same period, the "Sino-Foreign Die Casting Industry Development Seminar" will be guided by internationally renowned die casting experts to take a look at the new trend of 2019 global die casting industry!

Innovative exhibition areas meet individualized display needs
"Wings of Hope Display Area" holds up die casting start-ups
In order to provide a better platform for the industry, FICMES (Foundry Institution of Chinese Mechanical Engineering Society) provides support programs for small and medium-sized enterprises in the die casting industry, aiming to help rising stars to develop further. CHINA DEICASTING 2019 is going to set up the "Wings of Hope Display Area" with the unified decoration and a shared negotiation area to support the die casting start-ups. The area is limited to 12 companies. Those who meet the qualifications will arrange for the admission.
Semi-solid Advanced Technology Display Area
"Semi-solid Casting Display and Technical Exchange Area" at CHINA DIECASTING 2018 attracted great attention and expectation from trade visitors in related industries. Semi-solid technology is a mature technology in Europe and the United States, and has a wide range of applications in automotive, aerospace and electronic products. However in China, it's still in its infancy. By way of "display + forum exchange", 2019 Semi-solid Advanced Technology Display Area aims to let more companies understand the technology, and promote its development in the die casting industry in China.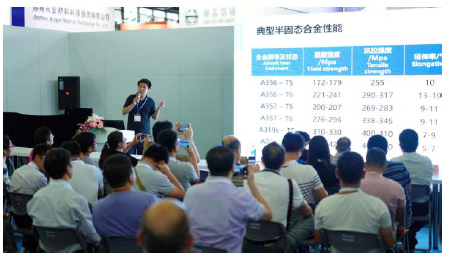 Become Exhibitor Now!
Early birds enjoy 10% discount before 28 February, 2019!
Global Service Network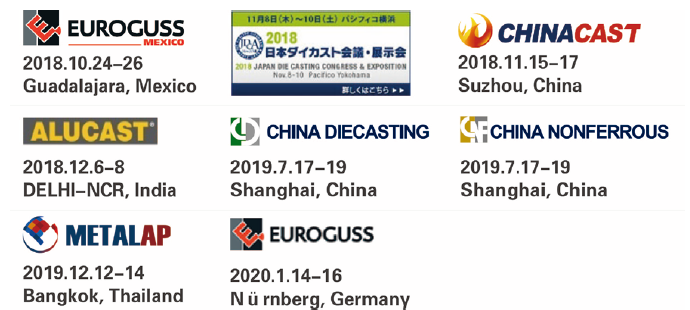 Any questions ? Contact us !
Mr. William Gu
Tel: +86 (0)21 6036 1213
Email:
william.gu@nm-china.com.cn