Press release
CHINA DIECASTING 2018,New products, new technology and new development of global die casting.
New products, new technology and new development of global die casting.
CHINA DIECASTING is the biggest event of die-casting industry in Asia. It is a global communication platform integrating new materials, new products and new technologies. Assemble the latest technology and products of well-known enterprises in the process of die-casting, from raw and auxiliary materials to smelting, casting, automation and peripheral, post-processing and casting testing equipment.
CHINA DIECASTING 2018 will be held on July 18-20, 2018 at the Hall N1-N3 of Shanghai new international expo centre (SNIEC). To this year's show three halls, provide superior show opportunities for die casting enterprises, over the same period "technology innovation day", "auto technology day", "military technology, such as" theme activities will take professional audio-visual feast for various applications. To learn more, click here to visit the official website.
36,900

square meters exhibition area.
400+

exhibitors.
Exhibitors from

19

countries and regions.
Register now, you will get:
Fast entry without waiting in queue
Receive a souvenir from organizer
Lucky draw for winning iPad
Free catalogue
The three halls stand with distinct themes
The exhibition scale will be expanded to the three halls of N1, N2 and N3, with a total area of 36,900 square meters, an increase of 57% over the previous year, and the number of exhibitors is expected to be over 400. Four characteristic areas: die casting equipment area, robotics and automation area, die casting and mould area, non-ferrous alloy and special casting area, will gather the global well-known casting the whole industry chain enterprises.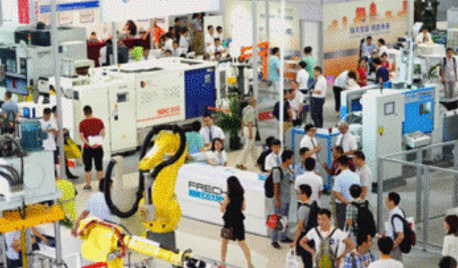 Gathering leading companies in the one roof
In 2017, CHINA DIECASTING gathers 323 exhibitors from 19 countries and regions, and gathers the world famous die-casting industry chain enterprises with a record number of exhibitors.
So far, nearly 80% of the booth reservation, accounts for about 35%, overseas exhibitors gathered for Buhler, Frech, LK, Yizumi, Idra, Toshiba Machine, UBE, Italpresse, HAITIAN, FANUC、KUKA、ABB、WANFENG TECHNOLOGY, CITIC Dicastal , kurtz ersa、Fondarex, Dynacast, J&S Chemical, MAGMA、FLOW-3D and many other companies.
Various onsite events
CHINA DIECASTING 2018 also provide various onsite events, including technology exchanges, match-makings, business parties, which will upgrade your visit expirence.



2018 China Nonferrous Alloys and
Special Casting Development Forum
To better serve the industry, the forum will invite well-known experts, scholars and business leaders at home and abroad in the fields of nonferrous alloys and special casting to have an in-depth discussion about topics such as applicable industrial policies and regulations, current development and future trend, cutting-edge technologies, product development and technological innovation, business management and technical breakthrough.
Automotive Technology Day
"Automobile Manufacturing Leading the Technological
Revolution of Nonferrous Castings" Theme Forum
Introduce the global automotive market trends
Discuss the influence of lightweight, new energy and artificial
intelligence on automotive casting design and manufacture
Procurement Conference for Automotive Casting
Connect level-1 suppliers of spare parts and well-known vehicle brands
Face to face communication
Effective match-making
Display for Cutting-edge Automotive Casting
High quality automotive castings
Key parts
Body-in-white
China Foundry Science and
Technology Achievements Trade Fair
Achievements display
Project information release
Industry-university-research cooperation
Military Technology Day
Seminar on cutting-edge technologies in military
New materials used in aerospace, marine, weapon and equipment
High-end casting display with aluminum, magnesium and titanium alloy
Exchange of advanced manufacturing technology and applications
Contact us
For overseas trade visitors
NürnbergMesse GmbH
Mr.Christopher Boss
Tel: +49(0)911.8606-8760
Email:
christopher.boss@nuernbergmesse.de