Press release
EUROGUSS 2018 CONTINUES TO SET RECORDS

With a new record number of visitors, EUROGUSS concluded after three exciting days on 18 January 2018.

Snow, rain, storms, and the associated traffic chaos in large parts of Germany and Europe could not stop the 15,000 trade visitors (2016: 12,032 trade visitors) from coming to Nuremberg for the diecasting trade fair. At the same time, the internationality of the trade visitors has once again increased significantly. At 641 exhibitors' stands, they learned about innovations and trends in the industry.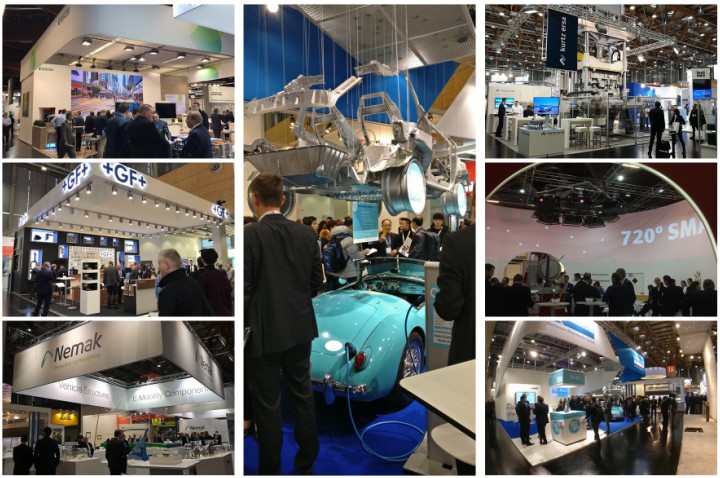 The topics of e-mobility, structural components, application-specific alloys, and additive manufacturing were discussed at many booths. The International German Diecasting Day, which took place for the first time in the NCC Ost area, was well attended.
Thomas Krüger, Managing Director of the Verband Deutscher Druckgießereien (VDD), concludes: "The expectations of our members at this year's trade fair were far exceeded. The quantity and, more importantly, the quality of the discussions with trade visitors could not have been better. Many founders have written orders along the entire die casting value chain at the fair. EUROGUSS was the perfect prelude to a successful 2018 German die-casting business."
Timo Würz, Secretary General of CEMAFON (The European Foundry Equipment Suppliers Association) sums it up: "EUROGUSS 2018 was again the right marketplace at a good time. It will further boost the business situation of European die casting machine manufacturers."

"The mood in the exhibition halls was very positive," says Christopher Boss, Event Manager EUROGUSS, NürnbergMesse. "The three exhibition halls were sold out to the last square meter. For the next EUROGUSS we will open a fourth hall so that the fair can continue to grow."
Every second exhibitor international
More than half of the 641 exhibitors of EUROGUSS came from abroad (54 percent). In addition to Germany (297 exhibitors), the top European exhibitor countries are Italy (128 exhibitors), Turkey (23 exhibitors), Spain (19 exhibitors), Austria and the Czech Republic (14 exhibitors each). They showed a wide range of specialist offerings; from die castings to materials, ovens, casting machines and molds to cast after-treatment, quality control, and research and development.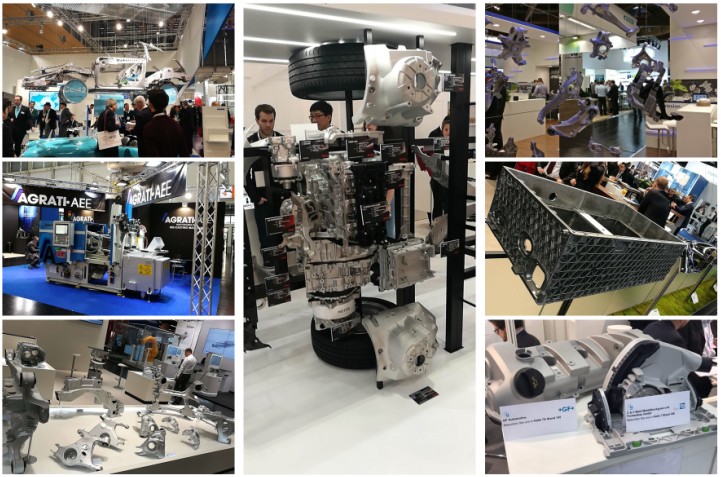 94 percent of trade visitors are satisfied with the trade fair offer
Trade visitors - predominantly manufacturing specialists, developers and buyers from the automotive (supply) industry and other sectors - traveled to Nuremberg from more than 60 countries. The proportion of international trade visitors rose again significantly.

The strongest visitor nations came from Europe. After Germany, these were mainly Italy, Austria, the Czech Republic, Turkey, Poland, Spain, Switzerland and France. 94 percent of the trade visitors were satisfied with the range of products offered by EUROGUSS. 90 percent of the visitors are involved in procurement decisions of their company.
NürnbergMesse die-casting events worldwide
The NürnbergMesse Group strengthens the positioning of its successful events at its home base in Nuremberg with product families worldwide. It sees itself as a pioneer for German and European die-casting foundries and their suppliers, who want to enter international business or want to deepen their business connections.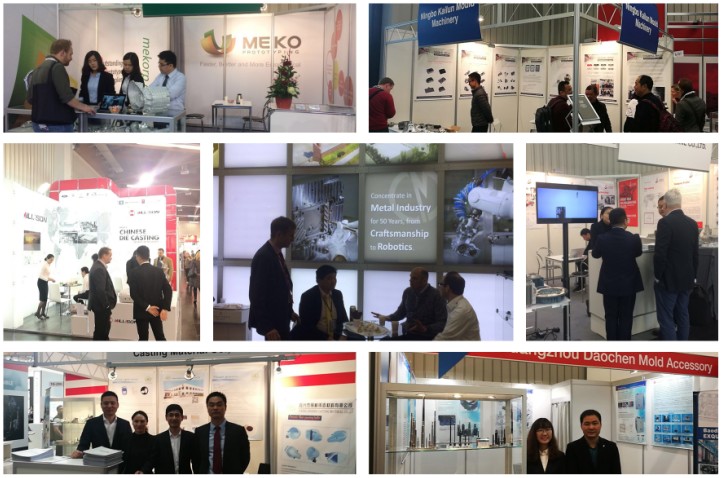 The next event of the EUROGUSS product family will be CHINA DIECASTING in Shanghai from July 18th-20th 2018, where around 350 exhibitors and 15,000 trade visitors are expected. For the first time, the NürnbergMesse Group will participate October 24th-26th 2018 with an exhibitor pavilion at the leading foundry trade fair Fundiexpo in Guadalajara, Mexico, where around 170 exhibitors and 5,000 trade visitors are expected. From December 6th-8th 2018, ALUCAST will be taking place in Greater Noida, Delhi, India, with around 150 exhibitors and more than 3,500 trade visitors.
You would like to be a part of this success story?
CHINA DIECASTING 2018 and CHINA NONFRROUS 2018 will be held from July 18 to 20, 2018 in Shanghai New International Expo Centre (SNIEC) Hall N1, N2 and N3.

We are happy to assist you to find the right option for your participation. Please contact us for further information and your individual offer:
Exhibition
Nürnberg Messe China Co., Ltd.
Mr. William Gu
Tel: +86 21 6036 1213
Email: william.gu@nm-china.com.cn
Mr. Tony Zhuang
Tel: +86 21-60361215
Email: tony.zhuang@nm-china.com.cn
Foundry Institution of Chinese Mechanical Engineering Society
Ms. Xiumei Cao
Tel: +86 24-25850149/25852311-356
Email:
cxm@foundrynations.com