Industry news
CHINA DIECASTING 2020: Aim at the forefront of technology and trends
After a period of preparation, CHINA DIECASTING 2020 will be held as scheduled from July 15 to 17 in Shanghai New International Expo Center! This year, we will welcome around 250 exhibitors which cover the whole supply chain of die casting and non-ferrous casting industry. Meanwhile, around 10 onsite events will be held to gather enough information and value for all the participants.
Under the special circumstance of epidemic, CHINA DIECASTING 2020 is the first die casting exhibition in China. We organizer have fully prepared to protect our customers and friends to have a safe and smooth participation . All the exhibitors, experts, buyers are looking forward to meeting each other on the platform as usual.

•
Gathering the whole industry value chain and releasing innovative solutions for production processes of die casting and nonferrous casting in one place
CHINA DIECASTING 2020 and CHINA NONFERROUS 2020 will
bring together die casting foundries and their equipment suppliers,
material suppliers, accessories as well as service providers,
including die casting machines and plants, low pressure machines,
counter-pressure machines, peripheral devices and systems,
furnaces and accessories, after treatment of castings/CNC
treatment, heat treatment and surface technology, molds and
accessories, raw and auxiliary materials, quality assurance/control,
simulation software, rapid prototyping/rapid tooling, etc.
•
Integrate high-quality resources of the industry
CHINA DIECASTING 2020 and CHINA NONFERROUS 2020 aims
at the forefront of technology and trends. Through the whole
industry chain of die-casting products and technology display, as
well as more than 10 on-site theme events, to explore and release
die-casting production process and application process, with
innovative, practical and efficient solutions.
• Pre-registration for professional audience
| | |
| --- | --- |
| Click on the picture below , only take 1 min to register as visitor. | |

If you from aerospace, automotive, telecommunications, electronics and other application fields, decider of purchasing or in line with the following positions, could apply for Premium Service Card upon verification by organizers.
✔
Convenient:
Pick up the Visitor Badge in the Express Lane
✔
Comfortable:
Free access to the PSC Service Cente
✔
Tailored:
Collect needs for visiting before the exhibition and send the relevant events information
✔
Valuable:
Receiving E-newsletters from organizers regularly to learn the information of global die casting market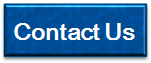 Foundry Institution of Chinese Mechanical Engineering Society
Ms. Xiumei Cao / Ms. Meiting Li
Tel:024-25850149 / 024-25855793
Email:cxm@foundrynations.com
lmt@foundrynations.com
NürnbergMesse China Co., Ltd.
Mr. Tony Zhuang / Mr. Kris fan
Tel:021-60361215 / 021-60361215
Email:tony.zhuang@nm-china.com.cn
Kris.fan@nm-china.com.cn
Foundry Institution of Chinese Mechanical Engineering Society
Ms. Yi You
Tel: +86 24 25855793
Email: youyi@foundrynations.com