Industry news
Germany Geiger Has Served the World's Diecasting Industry for Over 100 Years
The year of 2017 is a year of special significance to CHINA DIECASTING. Founded in 1997, CHINA DIECASTING is now 20 years old to this year and has grown into a spirited youth, while CHINA DIECASTING 2017 is poised for the opening on July 19, when the different grand meeting will yield unusually brilliant results.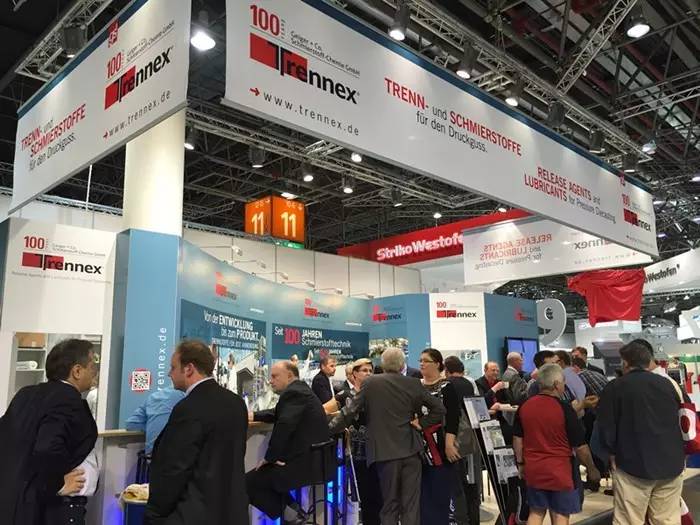 Geiger participating in an internationally known diecasting exhibition
As always, the well-known diecasting exhibitors become the leading actors of the exhibition, and make a stage pose in CHINA DIECASTING with their new products, new technologies and new applications. As one of the exhibitors, the world famous leading manufacturer for release agents and lubricants, Germany Geiger, will exhibit their leading die releasing products and lubricants and technical solutions, showing efficiency, environmental protection, die protection and other excellent performances.
Shanghai Geiger Fine Chemicals Co.,Ltd. is the sales company set in China by Germany Geiger. Mr. Hu Hao, Technical Manager of this company says that Geiger will exhibit the diecasting lubricant serial products of the Trennex brand, and also bring new release agent products exclusively for automobile "structures" and "trace-amount spraying", and Trennex brand release agent is a product exclusively for automobile structures certified by Germany Benz.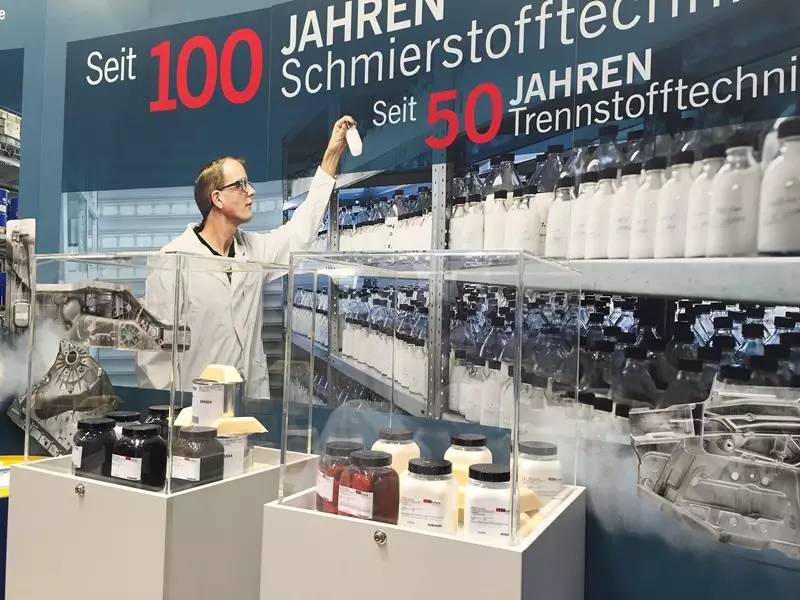 Trennex release agent and lubricant products display
It is introduced that Trennex "trace-amount spraying"release agent is a new products that represents the industrial development tendency, and has significant advantages in improving production deficiency, reducing waste water discharge and extending the die life.
Mr. Hu Hao also says that by virtue of their Trennex brand products and services with strong competitive advantages, Shanghai Geiger is widely welcome and recognized by OEMs of international automobile brands and domestic diecasting manufacturers in China, with rapidly growing business and year-by-year growing market share.

Geiger diecasting release agent spraying demonstration
In the past year, the diecasting market was in quick development, and thecompetition within the release agent industry was increasingly fierce. Shanghai Geiger actively responded to any market change by optimizing product structures, constantly improving its professional and high-quality service ability, and strengthening its market expansion, and achieved the best sales performance since the establishment of the company.
About Germany Geiger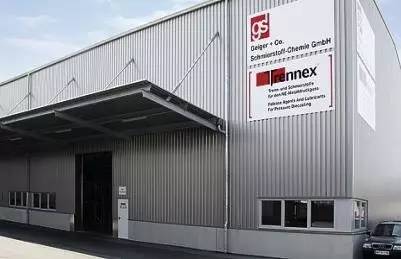 A corner of Geiger's plant in Germany
Germany Geiger was established in 1914, and now the company is located in Heilbronn, Germany. It is a world famous manufacturer for release agents and lubricants, and Trennex, its release agents and lubricant brand, takes an important market standing in Europe. For over 100 years, it has successfully researches, developed, produced and sold the Trennex brand release agents in non-ferrous metals diecasting industry, committed to the production of release agent products for its customers in the diecasting industry, and supplied professional technical services.
Geiger's products in the diecasting industry include die releasing agents, punch lubricating, anti-sticking wax and thimble lubricant, and they can help the diecasting companies enhance their die life, shorten the production cycles, improve the casting quality, reduce the use of lubricants, and reduce the waste water discharge.